Survey for lifting and lamination of eyelashes printed on high quality gloss paper. Fold.
The questionnaire contains questions that the client must answer before proceeding with the procedure.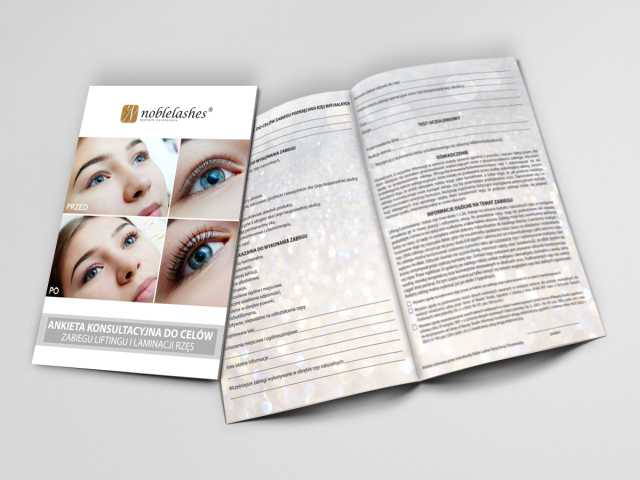 It also allows you to store customer contact details.
The questionnaire aims to assess the indications and contraindications to the procedure.
Full color, shiny finish, thick paper. Same as in the picture.
Format: A5